Sebastián Durón (1660-1716) was probably the greatest Spanish composer of his time. After learning music with his brother Diego (also a composer), he worked as organist in some of the most important cathedrals of Spain (including Sevilla and Cuenca). In 1691 he was appointed to the Royal Chapel, the highest musical institution of the Kingdom, where he eventually became chapelmaster. He held this position till 1706, when he was forced into exile because of his support of the Hapsburg faction against the Bourbon during the War of Succession.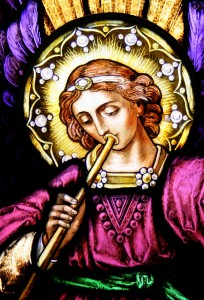 Durón composed abundant music both sacred and profane: this was one of his main duties as court chapelmaster. At least 8 of his large scale works for the stage survive, together with a number of Latin liturgical pieces (like lamentations, psalms and masses) and also a large number of villancicos. These villancicos are devotional music in the vernacular language, not strictly liturgical, very popular in the churches of the time, characteristically Spanish. This program features some of these pieces in 4 and 8 parts, including villancicos with obbligato trumpet and/or violins.
8 voices (3 sopranos, 2 altos, 2 tenors, 1 bass), natural trumpet, 2 violins, violone, harpsichord.