Antonio Literes (1673-1747) was a musician of the Spanish royal chapel, active playing both violón and vihuela de arco. He developed a very considerable compositive activity, amongst which is remarkable his theatrical production.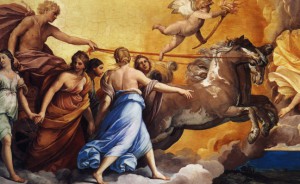 The Opera Armonica al estilo ytaliano is a very special piece that stands out of his dramatic output: it describes the waiting for Aurora (Dawn) in the darkness of the night from the perspective of each of the Four Elements, and proceeds to the actual dawn, ending in a joyous celebration of the new day.
7 voices (6 sopranos, tenor), 6 violins, viola da gamba, violoncello, theorbo, harpsichord.